Morning Session: Gary Gilley - "The Centrality of Christ" from Colossians
I was actually about 10 minutes late for this session!
"Our faith is only as good as the object of our faith" - Colossians 2:6
"Often pastors are very naive about false teachers" - Colossians 2:8. This is a great shame as most of the N.T. epistles are dealing with false teaching.
"The fullness is in Christ. We have Christ. Christ is enough." He said this in reference to the fact that the church is inundated with "new" methodologies or "secret sauce" that will unlock the church but the problem is they are not in accordance with Christ.
In Colossians 2 Paul warns about three poisons affecting the church but "before he (Paul) talks about poisons he gives the antidote - Jesus Christ!"
Three poisons for the church to watch out for:

Chasing Shadows - Colossians 2:16-17. Another word for this is legalism. If someone is legalistic they have "lost connection with Jesus." "What dominates the church: ideas, preferences, traditions or the word of God? Gilley then turned to Mark 7 to give us 4 marks of legalism

Hypocrisy - Mark 7:6
Elevating man's ideas - Mark 7:7
Neglecting the commands of God - Mark 7:8
Invalidating the Word of God - Mark 7:13

Experience Junkies - Colossians 2:18-19

"Visions are taking us away from the centrality of Christ."
In referencing how all these people are writing books on going to heaven and even some on going to hell Gilley said something to the effect of, "Lazarus was dead for three days but didn't write a book about it. Paul went to heaven and was told not to write about it. But today everyone is writing books about it and making movies about it. We are experience junkies and Paul didn't love this stuff of visions and dreams."

Self-inflicted harshness - Colossians 2:20-23

Here Gilley referenced a number of the current mystic, spiritual formation guru's who obsess over what they call the "vintage church" years and some of the monk's during that time.

Application

"Keep seeking Christ. It is so easy to get distracted and not to be attached to the Lord - Colossians 3:1. "Seeking is continuous."
"Keep thinking Christ" - Colossians 3:2. "It is not hard to think about someone you love."
"Keep Focused on Christ" - Colossians 3:4
Mid-Morning Session: Voddie Baucham - "Gay is the New Black"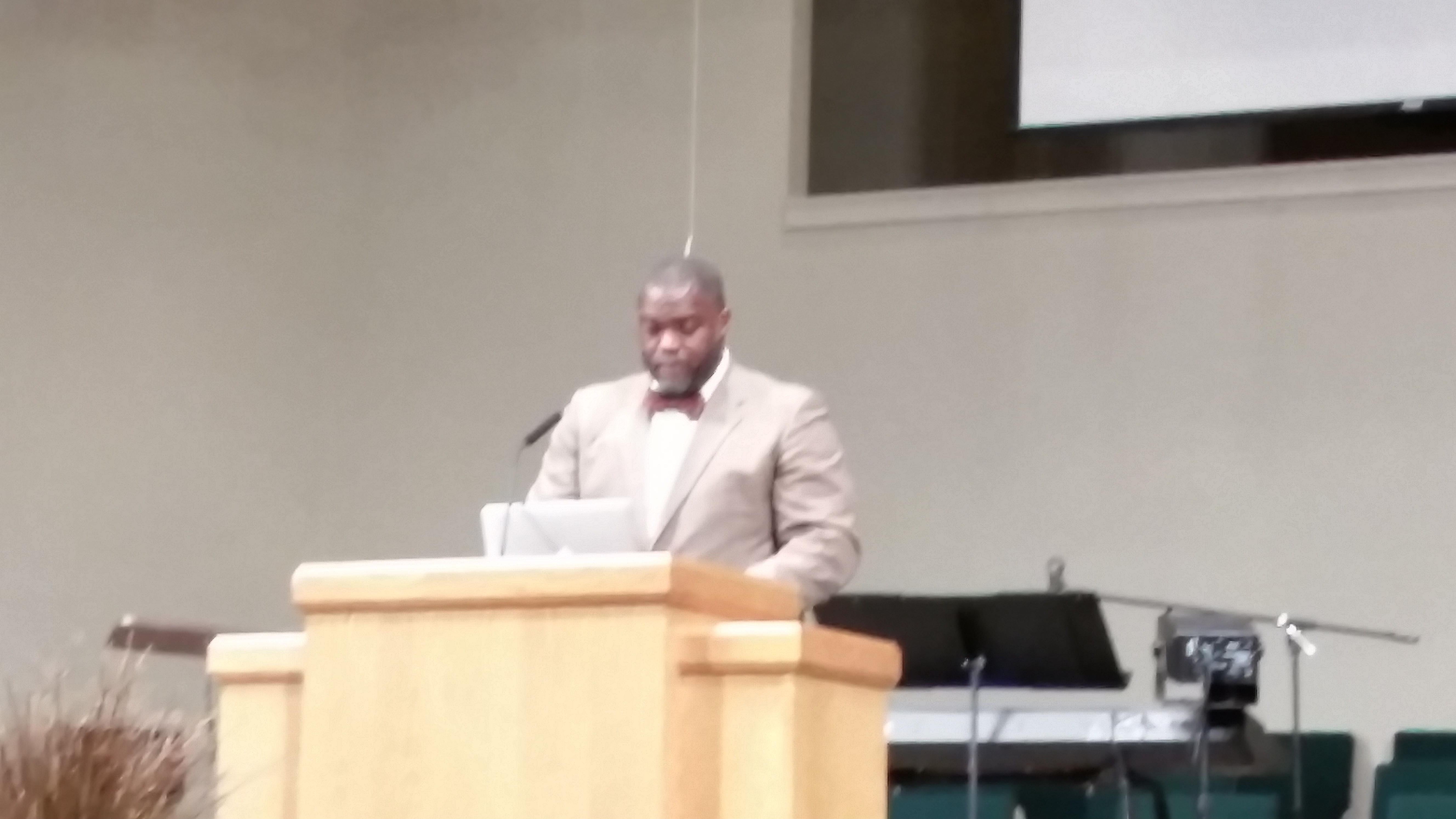 Since Baucham used power point I did not take many notes during this session but it was very helpful and challenging. He shared that there are three major moral issues facing the church (1) National financial debt (2) Abortion (3) Homosexuality. He also wanted to make sure we understand (1) that the homosexual movement is a religious movement, (2) only 2.8% of men in US are gay; 1.4 of women in US are gay (3) No study has ever demonstrated that being gay is biological or genetic. When the audio for this session goes online at West Cannon Baptist Church website I strongly encourage you to listen to it! There are actually 2 parts to this but I skipped the last session because at this point I was quite tired and my head and heart were full! I definitely plan on listening to part 1 again and part 2 for the first time.

Later that afternoon Gary Gilley spoke on cessationism and continuationism. He did an excellent job showing how continuationism has inundated the church and how ridiculous it is that all these people (he used Matt Chandler, Beth Moore, and Mark Driscoll for examples) keep saying they are having visions or that God is directly speaking to them. When you read the Bible it is rare that God speaks to people and there is no example of God speaking to people in their heart or in their head. He always spoke in an audible voice. He used powerpoint all throughout this so I did not take many notes. I would strongly encourage all of you who are reading this to listen to the audio when this goes online also!

Here are some books that I bought and have already started reading and a DVD that I bought and look forward to watching. In our strategic leadership meetings we have been talking about how we can reach out to the broken, needy families in our community and perhaps this DVD could be a tool for that...